Let's do some good, together


Swappie is the leading online vendor for refurbished smartphones in Europe. In a rapidly expanding market, we're always looking for driven, talented individuals, who want to do some good.


Come and work with us!
About Swappie
Swappie is the #1 online destination for buying and selling refurbished iPhones in Europe.

A purpose-driven tech scale-up, Swappie is home to over 800 ambitious, international talents serving 1M+ customers in 15 countries across Europe. Annual revenue currently tops €208M in a market with huge opportunies for growth. Refurbished is the business of the future and Swappie is a frontrunner powered by bright, empathetic minds committed to doing good.

Launched by two friends in 2016, Swappie is on a mission to change consumer behaviour and make buying refurbished electronics mainstream. Starting in Europe, and then worldwide – Swappie gives consumers the opportunity to make more environmentally friendly purchasing decisions simply and affordably. Our business is dynamic, exciting and constantly developing, with a broad range of skills required every day across the organization.

Swappie has received consistent recognition for it's commitment to solving important sustainability challenges. It has also been recognised byThe Financial Times as the fastest growing startup in Europe, received The Finnish Innovation Fund's award for contribution to the circular economy – and appeared onWired's list of hottest startups in Helsinki.

Visit our company pageto read more about Swappie's story and the circular economy.
Why pursue your career with Swappie?
Join an ambitious, global team

Swappie is a multi-tiered organization powered by a diverse group of professionals with a broad range of skills. We're happy to employ people from 56 different nationalities in offices located in Helsinki, Amsterdam, Tallinn, Leipzig and Berlin. Our working language is English.

Bring purpose to your everyday

By buying and selling refurbished smartphones, Swappie is shaping the future of consumer electronics and actively reducing e-waste – the largest growing form of waste globally. When we talk about doing good – this is what we mean. And you can help. Get inspired about our positive climate impact by reading our Environmental Impact Report.

Benefit from a culture of trust

Enjoy the freedom to manage your work in ways that suit both you and Swappie. Benefit from the sharing of information, learnings, plans and achievements. We're all in this together.

Grow and develop your skillset

Swappie offers a wide range of career development opportunies, as well as the chance to benefit from technical training designed to improve your professional skills. There's room for you to grow at Swappie.

Belong and be yourself

Our strength as a company comes from the diverse group of people we're proud to employ. Whoever you are – you're welcome at Swappie. We work actively to create an environment where everyone feels safe and welcome.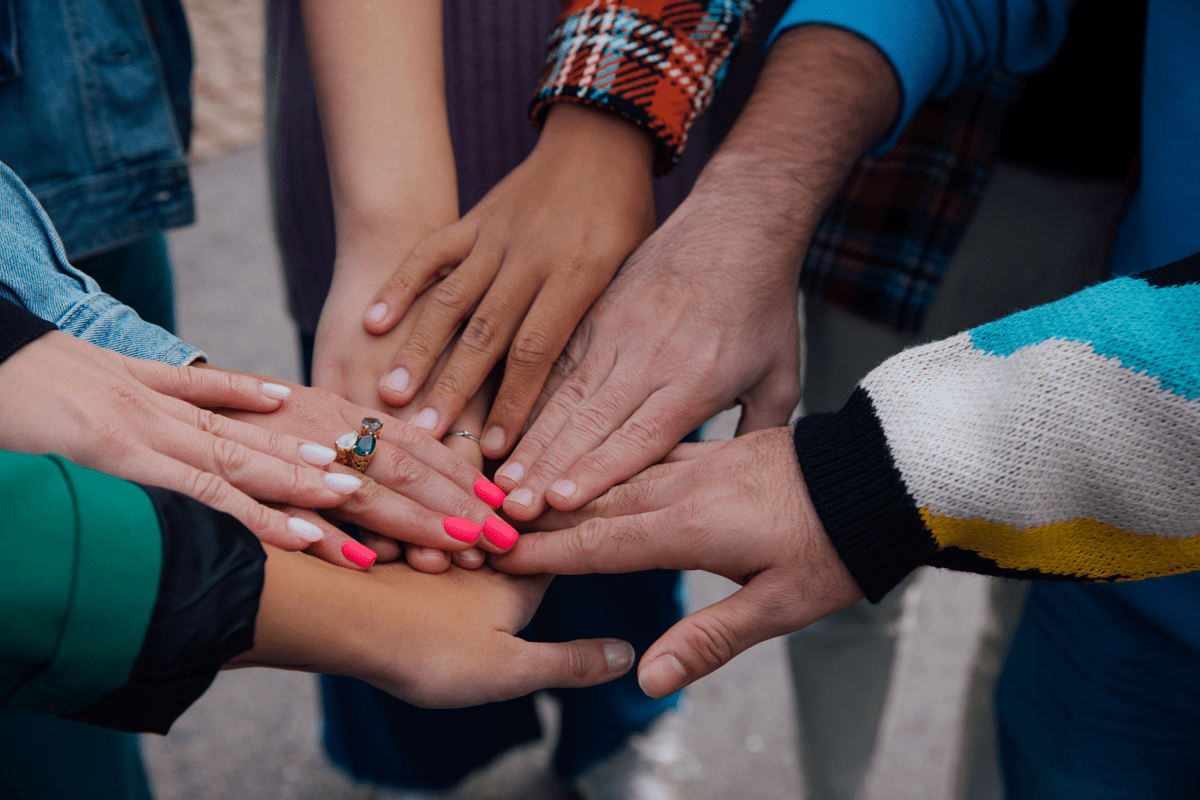 Diversity, Equity and Inclusion at Swappie
Swappie is proud to employ talent from all corners of the globe. 800 people across 56 nationalities work with us on our mission to make refurbished electronics mainstream.

Diversity, equity and inclusion are integral to our culture. Creating a safe and accomodating workplace is a priority at Swappie, and something we are constantly and actively improving – every day. We want individuals from all backgrounds and experiences, races, ethnicities, religions, gender identities, sexual orientations and disabled people to feel genuinely respected and thrive as their authentic selves at work.
We provide training, events and workshops designed to foster an inclusive workplace. We also provide tools and protocols to ensure DEI best practices are maintained at all times.

Throughout our organization, we actively develop a sense of belonging and opportunity for all individuals. Bi-weekly surveys help us stay engaged with employee wellbeing and ensure we maintain a constant, real-time rapport with Swappie's valued team. We organize cultural celebrations and encourage community development within Swappie to strengthen a sense of support for all.

An inclusive workplace starts at the hiring process. We actively develop communications, models and practices to best attract, hire and onboard diverse talent. We also hire internally to support career growth and development.

We are constantly working to ensure we are an equal opportunities employer, and that everyone has the chance to thrive and grow based on performance and compentencies. Pay equity, promotions and internal rotation are our key levers to ensure this is constantly upheld.
Our core company values
Endless optimism

We're always looking ahead. Our task is complex and challenging, but that's what makes it exciting. We know the solution to every problem is out there!

Highest standards

We're always challenging ourselves to do things better and more efficiently. Just because we don't arrive at our destination today – doesn't mean we won't tomorrow.

Customer focus

We always focus on the biggest impact and end result over any volume of activity. The customer drives our decisions.

Connect

We always assume the best. We are direct and transparent. We grow, celebrate and have fun together!
About Swappie
Join our mission of making refurbished electronics mainstream! 🚀

The ambition of a circular economy for technology is at the root of everything we do, and is what drives us on our mission. Our people believe tech doesn't have an expiry date, and that great tech shouldn't cost us the earth.