Sebastian, Customer Service Development Manager
Sebastian joined Swappie a bit over three years ago and was the first Swappie employee based in Amsterdam. However, he was in touch with the team for the first time already five years ago, when the Swappie team was still much smaller and could fit in one room. Sebastian was impressed by the growth the team had achieved during just a couple of years and decided to jump on board diving directly into evaluating our customer experience and systems used, and presenting a plan on how to improve the overall customer journey. Since then, he has continuously worked on developing our customer experience as the company has grown in size and expanded into new countries. Sebastian really enjoys the fact that Swappie has been able to maintain its start-up mentality of continuous testing, getting things done, and challenging the people around you while growing the team and developing more structured ways of working.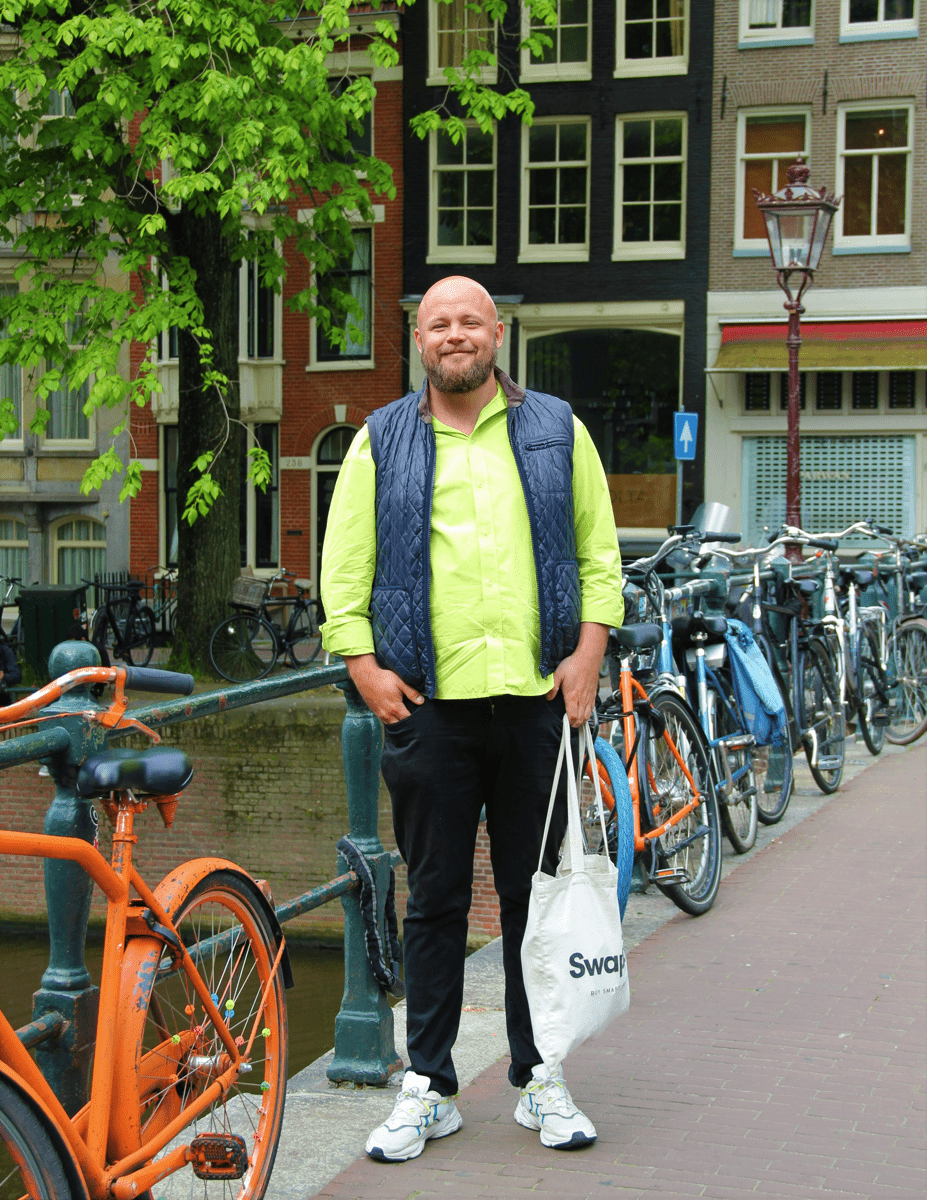 Swappie's mission of making refurbished mainstream resonates strongly with Sebastian. From the very beginning he was excited about the combination of consumer product business and doing good for the environment. He thinks it's super important that more companies would start thinking about how to give a new life to old products. Sebastian applies this thinking both in his professional and personal life: As Customer Service Development Manager he loves finding ways to improve and develop our tools, people, ways of working and processes. After work Sebastian enjoys fixing old furniture he finds abandoned on the streets of Amsterdam. Similar to old mobile phones, sometimes you just need to give them some love and care and they are all good again.
One of Sebastian's favourite things about working at Swappie is the people and connections he has been able to make with his colleagues and team members. A lot of Swappie people are also his friends and it's easy to connect with them on both professional and personal levels. Sebastian is part of the CS development team based in Helsinki with four different nationalities and it's a tight group that comes together through thick and thin. The team is very positive, good at rolling with the punches and constant changes of a scale up company and most importantly - shares a lot of laughs together. People in the customer service team come from all over Europe and everybody has different stories, but somehow all ended up in the same city and working for Swappie. Sebastian himself has a very international background too: He studied HR topics in Sweden and economics & marketing in Hong Kong. He has lived and worked also in New York, USA and Shenzhen, China, and settled down in Amsterdam, the Netherland five years ago. He thinks Amsterdam is a great city with adventures of a big city, but also calmness of a small village, an embodiment of the Swedish concept lagom - not too much, not too little, but just enough.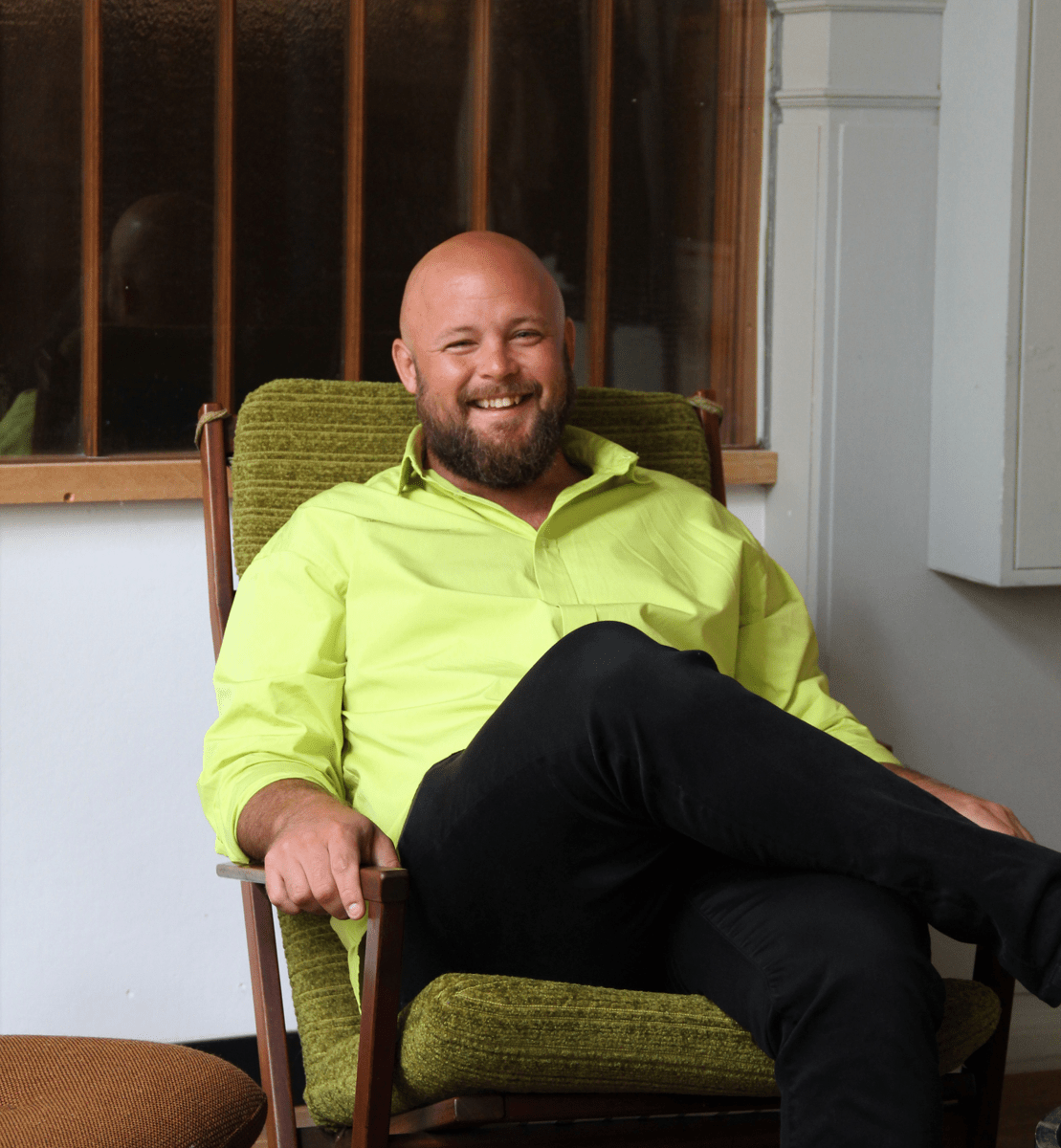 Sebastian is happy that the team in Amsterdam has grown since he joined Swappie. Some of his favourite memories with the Amsterdam team include a boat ride through the city canals with him as the captain of the boat as well as an office housewarming party for the new office in central Amsterdam. Similar to the customer service team the group in Amsterdam is very international and travelling frequently for both work and holidays. However, whenever the team members are all back together in the same city it's easy to pick up where you left and get back to the same jokes - truly a sign you're among friends.
And what's something that no one in Sebastian's team knows about him? Sebastian is fluent in Rövarspråket, a secret language created by children's books writer Astrid Lindgren. Perhaps the next thing Sebasian's team will work on is developing customer service in Rövarspråket?