Nishan, Operations Analyst
Back in 2019 Nishan heard from a friend that Swappie is "a friendly and welcoming workplace". Nishan's studies of environmental engineering and energy technology had concentrated heavily on sustainability and climate change topics, and he truly liked Swappie's business idea too from the get-go. "Phones and electronics are one of the largest and most harmful wastes in the world! It's great what we're doing for the environment here." The rumours of a friendly culture turned out to be true, and Nishan has enjoyed working at Swappie since.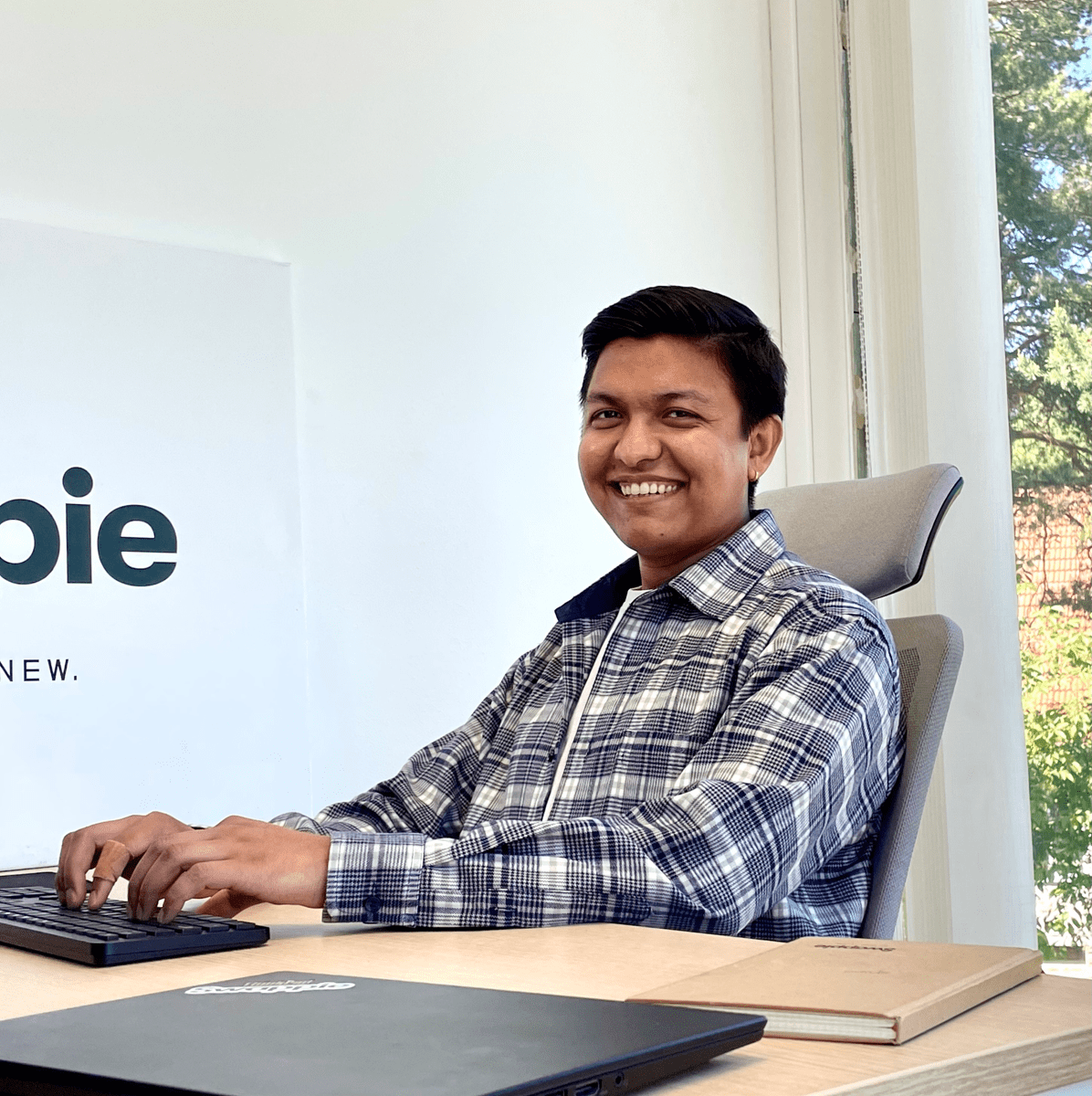 Nishan is at the moment an Operations Analyst, but actually this is his seventh role at Swappie. His career started as a Production Specialist, developed into mechanical and coach roles, and after that Nishan became a manager of his own warehouse department. Eventually he developed his career to purchasing, until the analytical side of him pushed him more towards the current role of an Operations Analyst.
Pushing himself is actually the reason why Nishan has had such an interesting journey here - He constantly is seeking ways to develop and challenge himself. He has even moved from Helsinki to Tallinn to pursue a career path at Swappie that he found inspiring. Nishan does not expect opportunities to fall on his lap automatically, but he makes an effort to constantly improve his skills. For instance, he had been dreaming of the Operations Analyst role for a while, and to pursue that opportunity he took data science courses with Udemy and Datacamp. In addition, Nishan reads a lot during his free time.
"Swappie has always given me the opportunity to learn and grow, and my skills have been recognised. A big driver for me has been that I am trusted to work independently and my ideas are always welcomed."

Nishan lists a few things that he has learned from his everyday work: As Purchasing Manager he learned a lot about business finance, and how important it is to always go to a meeting prepared. He was also trusted to plan and set up a warehouse. Without prior experience, but with willingness to learn and educate himself, Nishan succeeded in the project and has replicated the same warehouse setting up in other Swappie countries too.

"My favourite Swappie value is probably the Endless Optimism. This suits me personally because I am an optimistic person, but also because ever since I joined Swappie, I have had a career vision - Swappie has helped me reach this vision with endless optimism, opportunities to grow and by improving together. I think the biggest driver for me has always been that if one has the willingness and motivation to grow, Swappie provides the right environment to achieve those goals."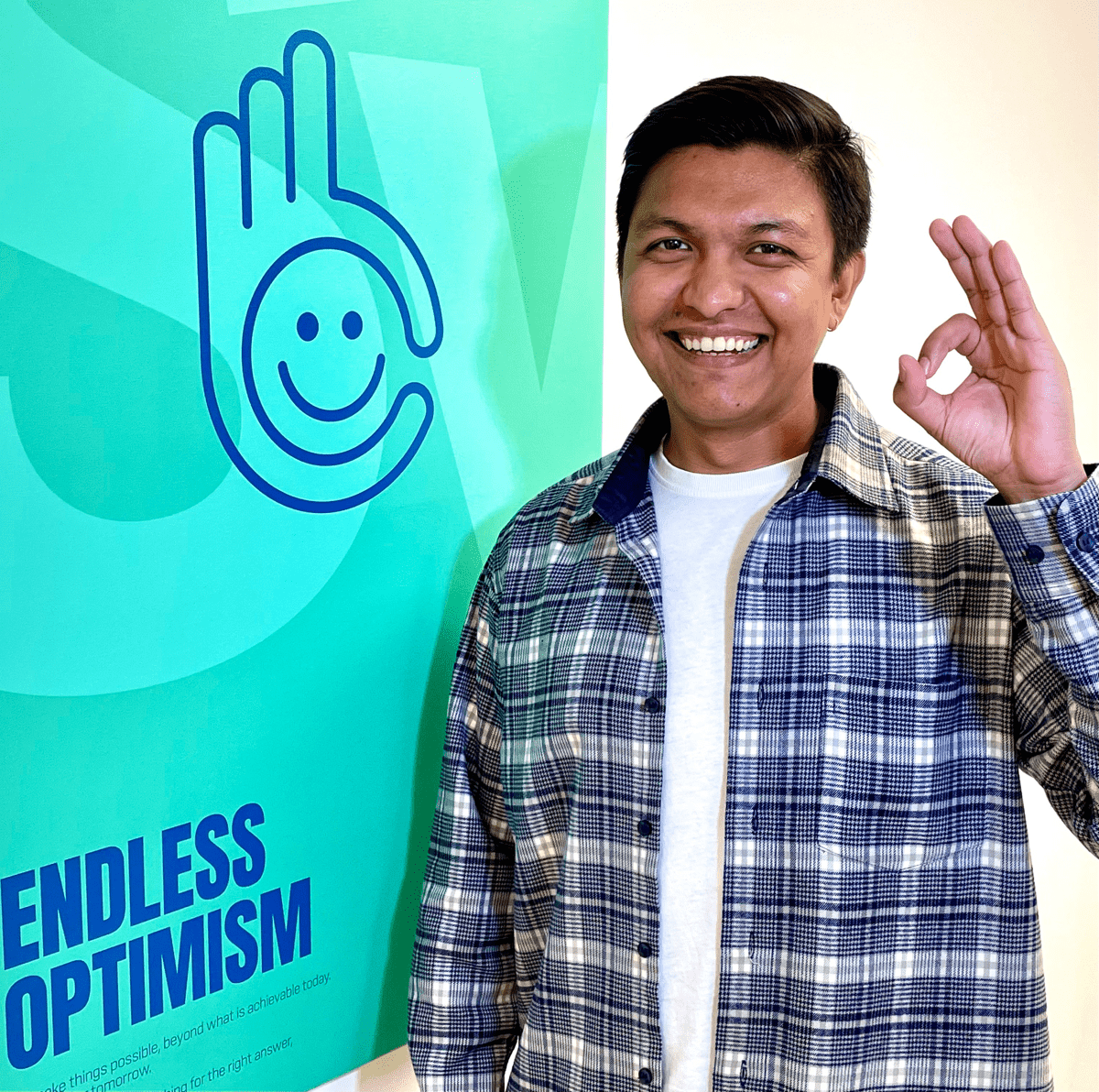 When joining Swappie on the first day back in 2019, Nishan thought that it did not actually look like the typical workplace; it seemed more fun than "only work". He feels that a big part of this is because Swappie is such a diverse company where everyone is welcomed with their opinions and true self. And when everyone is accepted for who they are, it is very fun to work together and learn from each other. Challenges, achievements and learnings are shared openly. Except one thing he has not shared with his colleagues yet: When younger, Nishan was a competitive level drawer and painter. Luckily we do not compartmentalize people here, but Nishan is a walking and talking example that a person actually can be a creative artist and a data-loving analyst in the same package!
Thank you Nishan for being a part of our mission to make refurbished mainstream!