Bashirat, Senior Production Specialist
Swappie has almost 500 employees working in the core function of preparing, diagnosing, checking, repairing and grading hundreds of thousands of iPhones each year. Bashirat is one of our experienced employees in Tallinn, as she joined Swappie already in August 2021. Her work is in the very heart of Swappie's refurbishing operations, in a Senior Production Specialist role.
"When I applied to Swappie, I honestly had no experience or even a clue about what I actually would be doing", reminisces Bashirat with a smile on her face. However, she did learn the ropes very quickly with the help of Swappie's leaders and mentors, and within 4 months she proceeded from Production Specialist role to being a Senior Production Specialist. Swappie does not require previous experience of phone repairs due to the fact of good onboarding and support - instead we hope to see interest in our business, eagerness to learn, English skills and ability to work in shifts. Bashirat feels that she has been able to prove herself at Swappie, as she recently was also chosen to do an internship in HR. "It was a good experience to work closely with other colleagues and learn how amazing and intelligent people we have here. I feel being surrounded by people from different backgrounds has improved my communication skills."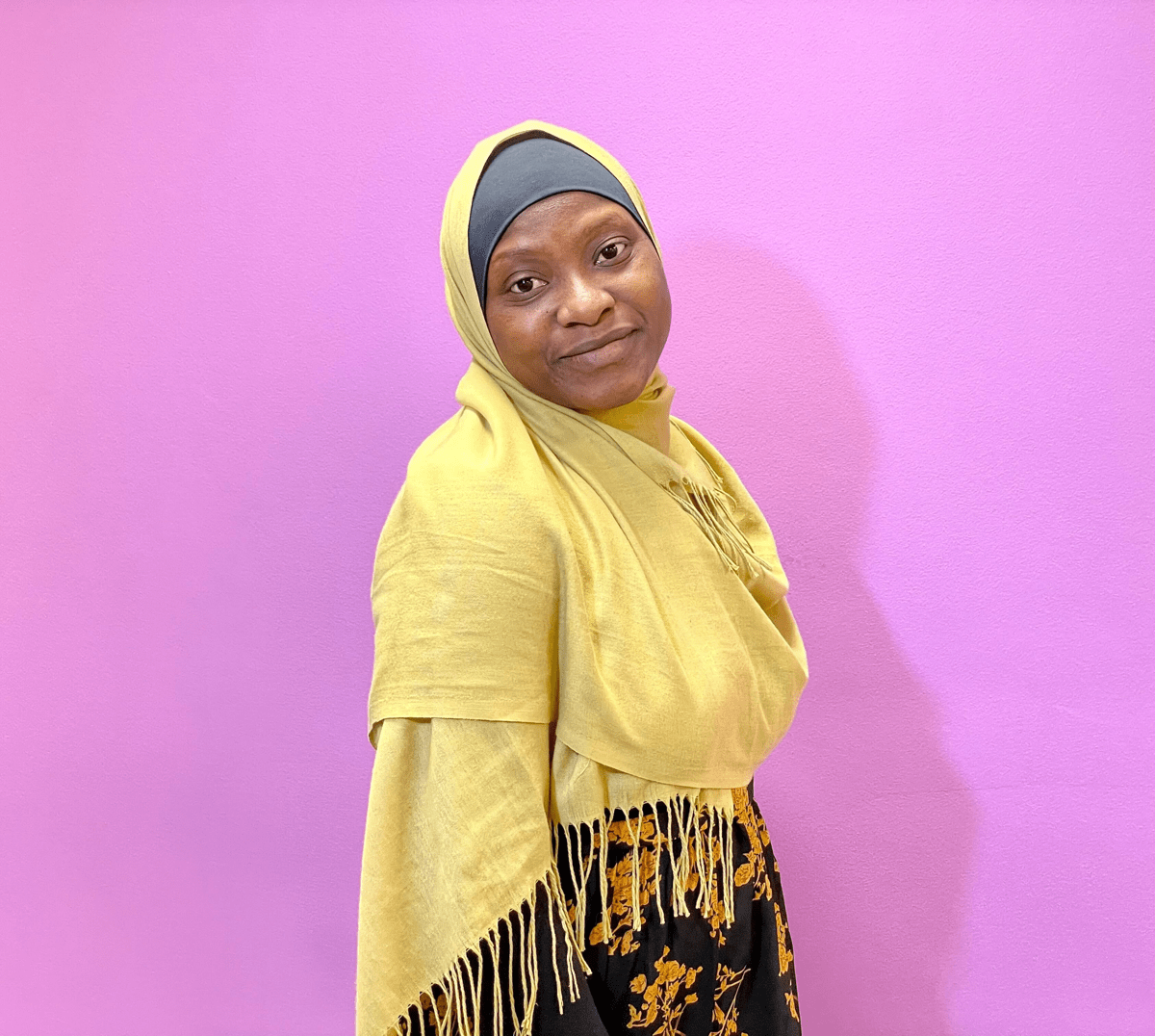 Many of Swappie Tallinn's employees are from outside Estonia, and altogether there are almost 60 different nationalities here. The backgrounds of our employees could tell a thousand stories, and so does Bashirat's; She is actually an anthropologist. One could think that the refurbishing business seems a bit far from her education but, in fact, Bashirat has found many similarities to her background in anthropology: "Attention to detail, whether it comes to quality checking of phones or noticing that a colleague is going through something, is a skill I can utilize here every day. As I work in the quality control team, I check the cosmetics of repaired phones and it is so satisfying! Also checking on a team member if someone is not feeling the best is equally rewarding to me".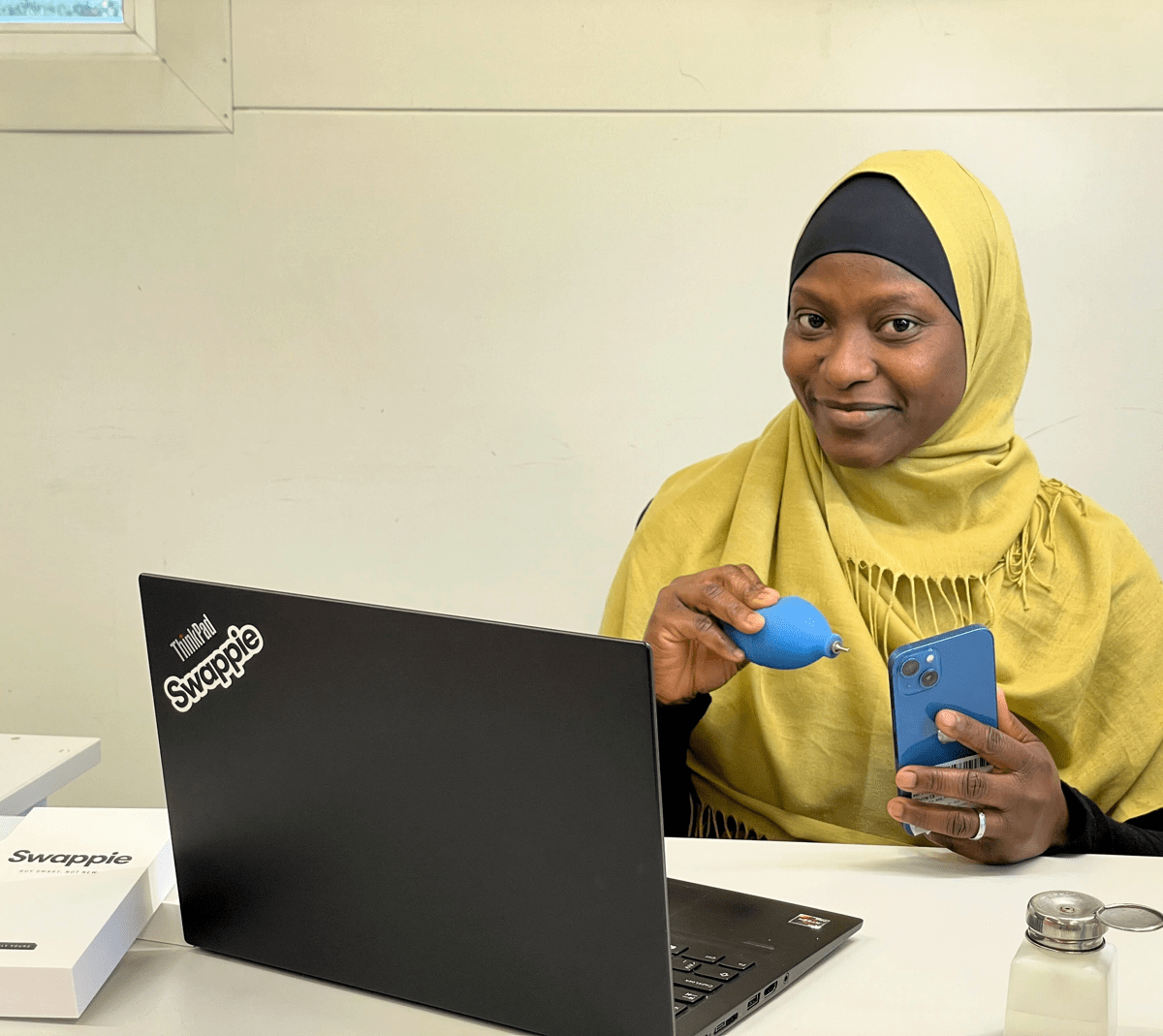 When being asked what Bashirat appreciates in her work she mentions the people culture.
"Inclusiveness is appreciated here. I get to practice my religion during my breaks in one of the quiet meditation rooms here at the production site, and Swappie supports that. I feel like Swappie is a home away from home; leaving your home to work with people that make workplace feels like home."
Thank you Bashirat for being a part of our mission to make refurbished mainstream!