Product & Engineering
·
Helsinki HQ, Finland
·
Hybrid Remote
Product Analyst, Demand
Would you like to be part of making the swappie.com shopping experience world-class?
To continue to fuel Swappie's strong growth path and take our customer experience to the next level, we are now looking for awesome team players who want to make a difference for our environment and make buying refurbished phones mainstream.
Are you ready to move the needle with us as
PRODUCT ANALYST
and be part of making the swappie.com shopping experience world-class?

We are looking for a Product Analyst to make a direct customer impact by taking ownership of the analytics capabilities on the Demand domain. Our Demand product team works on building solutions and an exquisite customer experience, from landing to checkout on swappie.com, and ultimately play a key role in helping us make a difference for our environment by bringing refurbished smartphones to the masses.
As a Product Analyst you will set up and maintain relevant tracking, dashboards and analyses. This helps to understand the progress and direct future focus for further development of swappie.com. You will have the ownership of analytics capabilities including SEO, conversion optimization, tracking requirements, processes and tools needed for high quality customer insights, paving the way for optimized product decisions. You will join a driven and dedicated cross functional product development team and have the chance to work closely with product managers, designer, and analytics team while reporting to the Head of Product Development. 
IN THIS ROLE YOU GET A CHANCE TO
Gain in-depth analytical understanding of our customers and how their digital experience could be improved, driving business growth and customer satisfaction
Contribute to concrete product decisions and provide data-backed evidence about why we do certain things, challenging the status quo by being brave enough to say if you think something conflicts with your analytical insight
Develop analytics models, reports and dashboards to follow and visualize performance
Define with your team the concrete tracking requirements, A/B test plans and experimentations needed to evaluate solutions
Provide actionable insights by analyzing large data sets and A/B tests

WE WOULD LIKE TO HEAR FROM YOU IF YOU HAVE  
Proven track record in product analytics, preferably in e-commerce
Experience in defining and refining e-commerce KPIs
You can translate complex problems into actionable, easily digestible insights
Excellent analytical skills which include strong expertise in Google Analytics and any A/B testing tool. Experience with the tools used in our analytics stack (DataStudio, Optimyze, Google Tag Manager (GTM), Google Search Console, Supermetrics, BigQuery, PowerBI) is beneficial.
A knack for visualizing data, and experience with BI tools. Basic fluency in SQL. Skills in a scripting language (like Python or R) are welcome.
Fluent English communication skills, both written and verbal (English is Swappie's work language)
Stellar communication and cooperation skills in a product team but also excellent skills to work independently
Experimental and high ownership mindset, and great prioritization skills
WHAT WE OFFER
A unique opportunity to join our growing 1200 person team in the fastest growing scale-up in Europe
Flexible working hours and excellent remote working possibility. You can work remotely from Finland, Estonia, Netherlands, and Germany, so from all the countries Swappie has offices.
Supportive & low-hierarchy team. Weeklies with the Product team and weekly 1:1s with your Team Lead.
Competitive salary & great option package
Scroll down and take a peek at the other reasons why you would like to join us!
Does this sound like an exciting opportunity you don't want to miss? If yes, we would love to hear from you!
Recruitment process
Meet the recruiter. 45 min. Let's start exploring together if this role and Swappie could be a match for you!
Meet the Hiring Manager. 60 min. Let's get to know each other further!
Technical round. 60 min. Showcase your BI and SQL skills!
Technical round. 60 min. Discuss causal inference and statistical testing!
Meet the team. 60 min. Learn more about your potential new colleagues :)
Please note that we are contacting candidates continuously, so do not hesitate to apply as soon as possible. The position will be filled as soon as we find the right match. If you have any questions about the role or the recruitment, we are happy to reply to you at recruitment@swappie.com. Please note that we don't accept job applications via email.
Location: Helsinki, Finland or remote from Finland, Estonia, Netherlands or Germany
Start date: As soon as possible
Job type: Permanent, full-time
Department

Product & Engineering

Locations

Helsinki HQ, Finland

Remote status

Hybrid Remote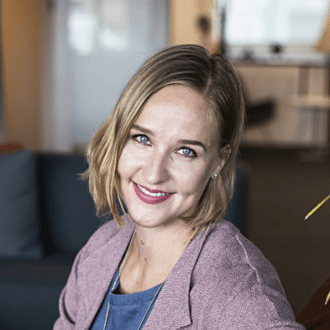 A few good reasons why you would like to join us
Become a part of our global team

We are a diverse group of skilled, ambitious, fun, kind, laid-back, and professional people of 69 nationalities - our offices are located in Helsinki, Amsterdam, Tallinn, Leipzig and Brussels. And as you have probably guessed, our working language is English.

Make a difference

By refurbishing smartphones to the highest standards, we reduce environmental waste, empower our customers to make more sustainable choices, and build a better tomorrow. Being part of the solution, not part of the pollution drives us every day.

Be a part of our culture of trust

We have plenty of freedom and responsibility that we use in the best interest of Swappie. We share information, learnings, insights, plans and achievements as we know that we are all in this together.

Learn and grow like never before

We offer a wide range of development and growth opportunities and encourage our people to seek new ways to improve constantly.

Be yourself

Our Diversity & Inclusion Manifesto guides our daily working and collaboration with team members: we create a diverse and inclusive workplace where we have equal opportunities to grow and feel safe. We respect varied backgrounds, experiences, races, ethnicities, religions, genders, gender identities, gender expressions, and sexual orientations.
About Swappie
Swappie is the no. 1 online destination for buying and selling refurbished smartphones in Europe.
Since launching in 2016, we have grown to more than 1 200 talent and €100M annual revenue. And this is just the beginning! We empower our customers in 15 countries to choose environmentally friendly and affordable ways to upgrade their smartphones. Buy smart, not new; that's how we change consumer behavior in Europe and soon worldwide.
Our core values are endless optimism, the highest standards, customer focus, and connect. They guide us in the decisions and actions we take every day.
Our successful model and ambition in solving important sustainability challenges are being continuously recognized by international sustainability and start-up awards, including being listed by Financial Times as the fastest-growing company in Europe, the Finnish Innovation Fund's award for contribution to the circular economy and appearing on Wired's list of hottest startups in Helsinki.


About Swappie
Join our mission of making refurbished electronics mainstream! 🚀
Product & Engineering
·
Helsinki HQ, Finland
·
Hybrid Remote
Product Analyst, Demand
Would you like to be part of making the swappie.com shopping experience world-class?
Loading application form